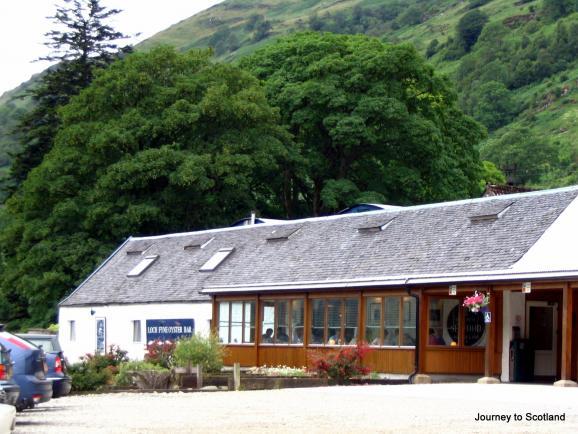 The old view of food in Scotland - yum? Never fear! The food scene is changing - for the better. And there are several great new resources about finding local - and classic - Scottish Food. Take a look...
At A Traveler's Library, a recent article entitled Exploring Scottish Food - One Bite at a Time shares classic Scottish food (such as haggis), Scottish seafood, best Fish & Chips in the UK!, Scottish fruit, Scottish cheese, Scottish desserts, Scottish grocery stores, eating out in Scotland (we love the Tea Garden, Hot Roast, and Inverawe Smokehouses, among many favorites), and drinking (naturally! Pubs are famous for more than their looks).
Fresh rhubarb and blackberries from our yard in Loch Ness.
Over at Wandering Educators, several articles on food in Scotland make you hungry (and ready to plan some travel).
See Foodie Finds: The 7 Best Places to Eat in Scotland
 
and Foodie Finds: 5 Great Places to Eat in Glasgow, Scotland 
Mussel Inn, Edinburgh
A recent article at the BBC shared a gourmand's pilgrimage to the Isle of Iona, in the Inner Hebrides. The article bursts with photos and foodie inspiration, including slow food, the local cuisine, farm to table dining, organic gardening,  Scottish seafood, Scottish ingredients, local farmers and fishermen, and more.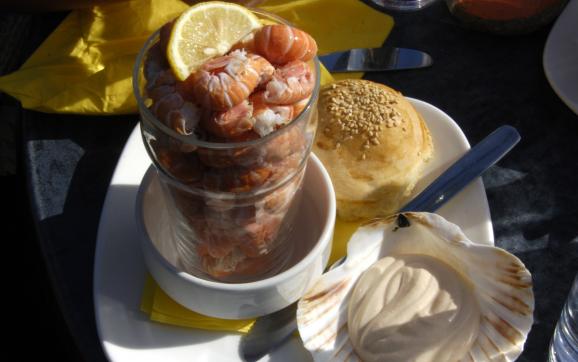 Mallaig Prawns, Tea Garden
What are your favorite foods - and restaurants - in Scotland?