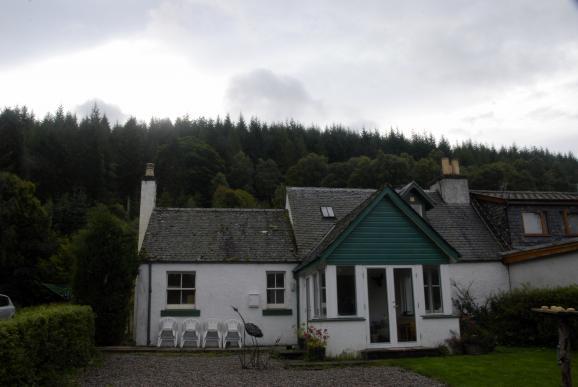 Story Highlights:
A stay on Loch Ness, near Inverness, is a unique way to experience Scotland
Looking for a great place to stay, ON Loch Ness? We stayed at the perfect place, at Inverfarigaig (a few miles southwest of Inverness, on Loch Ness). It had two beaches - a stone beach, and a beach covered with stones!
The beauty of Loch Ness is understated. I'd been there before and loved it. But LIVING ON IT? It was incredible. While in Inverness, Scotland, for a week, we wanted to rent a home that was on the water. Not too difficult? Well, we also needed internet, handicap accessibility as much as possible, and room to play. We found all that - and more - at the Cottage at Inverfarigaig, through HomeAway Holiday Rentals.
While you drive from Inverness to Inverfarigaig, you'll pass several pull-offs with GORGEOUS views - of Loch Ness (of course), of Urquhart Castle, and of course, of green, green, green.
The house is located on a quiet road off the main road - so no worries about traffic. You can easily go for walks, take the stairs down to the beaches, and even pick fresh berries and rhubarb!
There are two bedrooms, one bath, a washer, a fully-stocked kitchen, a dining room, and a great sunroom that looks out onto Loch Ness. Book early - everyone wants to stay at this peaceful, lovely home!
Learn more at:
http://www.wanderingeducators.com/accommodations/short-term/living-loch-...