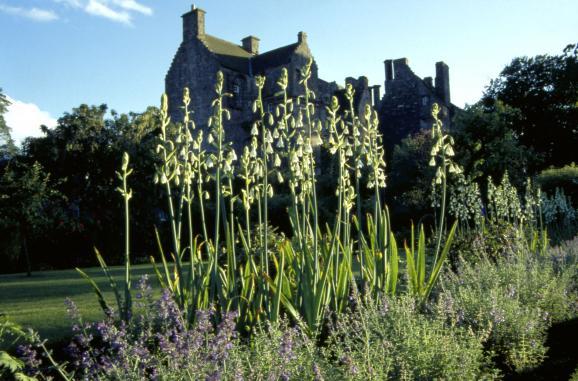 The National Trust for Scotland is offering a major study course into the history, conservation and management of Scotland's gardens starting in September.
During fifteen daylong sessions, top specialists in the field of garden history and heritage gardening will unravel the history and management behind some fascinating landscapes so that others may be preserved.
The Trust is custodian to some of the finest gardens and designed landscapes but is also a resource for learning traditional gardening methods and techniques through its School of Heritage Gardening. For over fifty years there have been courses and guidance to ensure the future of Scotland's historic gardens. This garden history course is another opportunity to learn best practice in aspects of garden management and where to gather the relevant information.
Led by a team of experts including gardens advisors, head gardeners, garden archaeologists and the renowned garden historian Christopher Dingwall, there will be a variety of talks, field visits, and practical exercises. It will be a very hands-on course where, course participants will learn how to create their own garden conservation plans and with some additional research work, participants can achieve the Trust's Certificate in Garden History by the course end in 2013.
The aim is to offer an insight into garden history, and how it informs conservation and management decisions which help us protect our gardening heritage, and to help individuals make the right decisions for gardens in their care. It will also allow participants to broaden their skills and knowledge in particular aspects of garden conservation. This can be at individual events or by following the entire course.
DATES: Beginning 18 September 2012 continuing to June 2013 - venues vary although most are in the east of Scotland.
COSTS: lectures/field trips - £45 per day, assessments - £65, entire 15 day course (including assessment) booked in advance - £675.
For more information email: shg [at] nts.org.uk
The National Trust for Scotland is one of Scotland's leading conservation charities, which relies on the financial support of its members to fund its important work of caring for the natural and cultural heritage of Scotland for everyone to enjoy.
You can join the National Trust for Scotland for as little as £5.50 per month for a family. To become a member, visit http://www.nts.org.uk/Join/Benefits/.
 
Feature photo: Kellie Castle, Fife, where one of the sessions takes place. Photo courtesy and copyright National Trust for Scotland
Scotland's Garden History Revealed
Written by Jessica Voigts