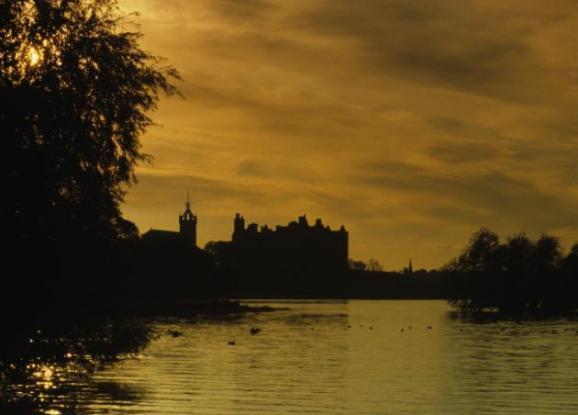 Are you brave enough to come to Linlithgow Palace, the birth place of Mary Queen of Scots, as night falls, and meet some of the less pleasant characters in its history?
Alison Stalker,  Historic Scotland's Assistant Events Manager said: "'This makes for a  fascinating, scary evening where you can hear about the darker side of the history of the Palace and the local area.
"It is definitely not suitable for young children and is an evening full of surprises which you won't forget in a hurry…"
The events take place on Friday 12th, Saturday 13th, Friday 19th and Saturday 20th October 2012.
Times: 7:30 pm, 8:30 pm, and 9:30 pm.
Tickets £10.00.
10% discount for Historic Scotland members.
Places are limited so we recommend you book advance online at:
www.historic-scotland.gov.uk/events
Historic Scotland is an executive agency of the Scottish Government charged with ensuring that our historic environment provides a strong foundation for a successful future for Scotland. The agency is fully accountable to Scottish Ministers and through them to the Scottish Parliament. For more information visit www.historic-scotland.gov.uk