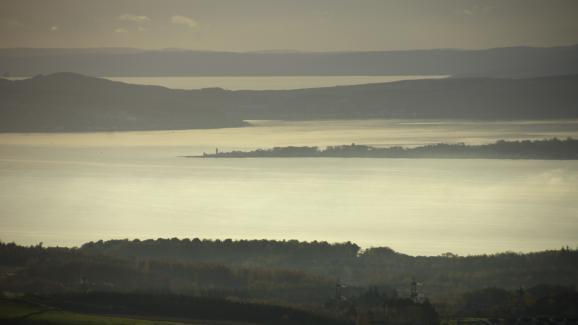 Cowalfest has a knack of attracting extraordinary people who are fascinated by their area of interest and able to convey their wealth of knowledge in easy to understand and accessible language.  
Join a Cowalfest walk or two, and you could meet forest park rangers or an ex-mountain rescue team leader whose vicelike handshake will leave you in no doubt that he could carry you off the mountain if need be! Another walk leader has many long distance, endurance walks notched on his sticks. Then there's the man who can tell you where every bird of prey on Cowal nests, and one who is the chairman of the Cowal Natural History Society but also knows the way to a local brewery – and the way home we hope! A museum curator may make you lunch and you could be entertained with drama from someone who talks to the trees, and another who is a friend of the fearies! The man of the cross is hard to miss and hard to forget as is the well travelled collector of plants from eastern lands who knows every tree and plant in Kilmun arbotetum and a few other places! One hardy hill man will take you on ancient drovers roads and even make camp overnight.
Join them and the other wonderful folk on Cowalfest walks, and you can be guaranteed to meet as strangers and leave as friends!
Learn more about Cowal's walking and arts festival programme, held on October 4-13, 2013: www.cowalfest.org.
Feature Photo courtesy of flickr creative commons: http://www.flickr.com/photos/easylocum/5133445873/
Cowal, Bute & Kintyre
The tip of the Cowal peninsula, then the island of Bute, and on the horizon the Kintyre peninsula.
Cowalfest: Meet as strangers, leave as friends
Written by Jessica Voigts