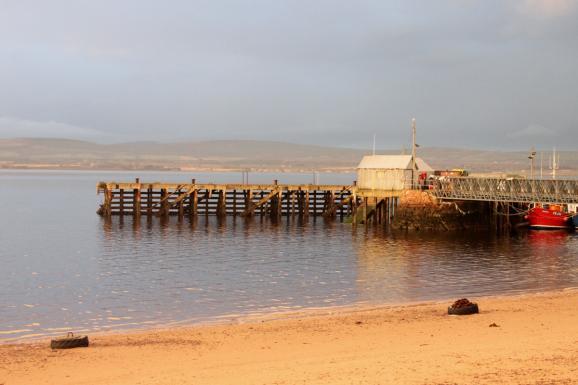 When the weather begins to turn warmer, many travelers choose to visit Scotland - and for obvious reasons. Despite the charm of a snowy winter, some want to avoid the cold and instead enjoy days by the seaside or walking the plethora of trails available in such a beautiful, verdant country.
As I was leaving the Cromarty, winter had just faded and spring was upon us. The quaint town that was once empty during the winter was now being frequented by vacationers from Inverness. They sat overlooking the firth and had a pint (or two) while the kids played at the beach. It was a delight to take long strolls and linger out until the sun descended and it became once again chilly out. It made me think of how lovely it would be to have a picnic when it got slightly warmer (the wind still slapped you in the face) with some of the fresh seasonal produce.
July is an excellent time of year for seafood, so one could easily go fishing with the family when on vacation, and in August crayfish are in season (my favorite!).
Scotland is known for its summer festivals. The Foodie Festival in Edinburgh takes place between 10-12 August and attracts gastronomes from around the world. In Dumfries and Galloways, there will also be over 100 gastronomic events!
If you are looking for a quick getaway or a month long stay, summertime is by far my favorite season to visit Scotland. Expect lots of warm weather, whiskey, beachside walks, and food - perhaps all at once!
Photos courtesy and copyright Elizabeth Kelsey