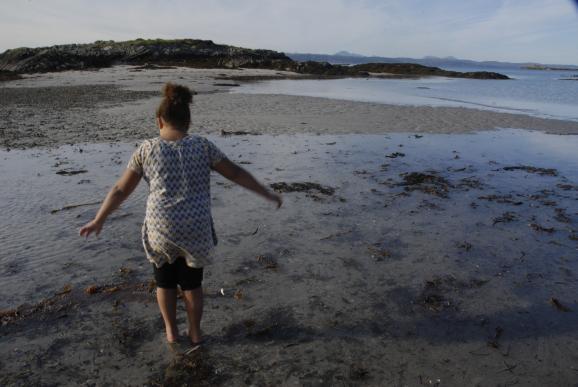 There's so much to see, do, and LOVE in Scotland. From the beauty of the Highlands to the bustle of Glasgow and Edinburgh, from history galore to  nature, from unexplained wave patterns to delicious food, Scotland is the perfect place for family travel! Nature, food, history, music, and more - everyone in your family will love it!
If you're looking for travel tips to Scotland, look no further:
Harry Potter. Much of the Harry Potter movie series was filmed here, and author J.K. Rowling is from Scotland. It's a glorious trail to explore, and one that will start them on a lifetime of literary travel. You, too, can travel in Harry Potter's footsteps by visiting the Scottish locations of the Harry Potter movies. Many of the scenes from the grounds of Hogwarts were filmed in the Scottish Highlands. You can see the Glenfinnan Viaduct (where the train that took the students to Hogwarts went), the backgrounds from the Quidditch games, the scene from the Triwizard Tournament is at Steal Falls, Ben Nevis, and Hagrid's Hut was filmed near Glencoe – where you can STAY and walk there!
Loch Torren, where the Hagrid's Hut scenes were filmed
Glenfinnan Viaduct (Hogwarts Express)
The Food. Not only will your kids get lifetime bragging rights for trying haggis (a mixture of oatmeal, organ meat, and garlic), but they might LIKE it, as our daughter does. Also try blood sausage, for unique foods. But you'll also love exploring Tesco grocery stores, finding new breads and jams and meats and candies. And, you might find new things to love – like pickled onion meanies, super yummy chips. There are also lots of delicious flavors that we don't get at home, like rhubarb or black currant yogurt. And, plenty of fresh seafood. YUM.
Millionaire's shortbread
History. Scotland has an amazing history, rich with personal stories of hardship and triumph. Read all you can before you go, and then explore on your own. Spend a whole day at Culloden, where the future of Scotland was decided in an uneven battle between the rebels and the English.  Head to Clava Cairns, where you can clamber around bronze age burial chambers.  Visit Cawdor Castle, where MacBeth was set (Out, Damn Spot!). If you're like our family, you'll find yourself reciting lines on the whole drive there.  Head to Edinburgh, and climb Arthur's Seat to get a glimpse of the city. Or, visit Edinburgh Castle, where history comes alive. In Stirling, you can see the William Wallace Monument, and visit Stirling Castle. In fact, there are castles and forts (and history) all over Scotland.
Culloden
Want to read MORE Family Travel Tips? Head to:
http://www.wanderingeducators.com/best/top-10/10-travel-tips-take-your-k...
Family Travel Tips - Take your Kids to Scotland
Written by Jessica Voigts