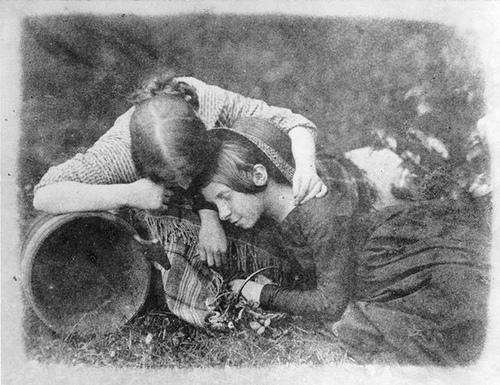 Photography - invented in 1839, and quickly improved upon by the Scots! There were several early photography pioneers that worked with the calotype process, including David Octavius Hill, Robert Adamson, Sir David Brewster, Dr. Thomas Keith, and Mark Napier.
The Edinburgh Libraries currently has an online photography exhibit, entitled Partnership of Genius. Here, you can see Thomas Keith's Edinburgh, Joe Caslin Street murals, a Hundred Pictures in Calotype by Hill & Adamson, and Picturesque 'Bits' by Archibald Burns.
and check out this video, sharing the history of photography in Scotland.
From the Edinburgh Libraries:
"The first in a series of films exploring Edinburgh Libraries' collection of early photography. The film takes a look at a volume of work by the Edinburgh Calotype Club from 1842 before looking at the work of key photographic pioneers, David Octavius Hill and Robert Adamson.
Expore this subject further by visiting the exhibitions on our Capital Collections site.
Partnership of genius: early photographs of D O Hill and R Adamson and their contemporaries: http://goo.gl/bG8Ne
An Hundred Pictures in Calotype by Hill & Adamson: http://goo.gl/wcjnt
John Muir Wood; Album of Calotypes: http://goo.gl/8NKQR"
 
Feature Photo courtesy and copyright flickr creative commons: flickr.com/photos/85635025@N04/
Exploring Early Scottish Photography
Written by Jessica Voigts