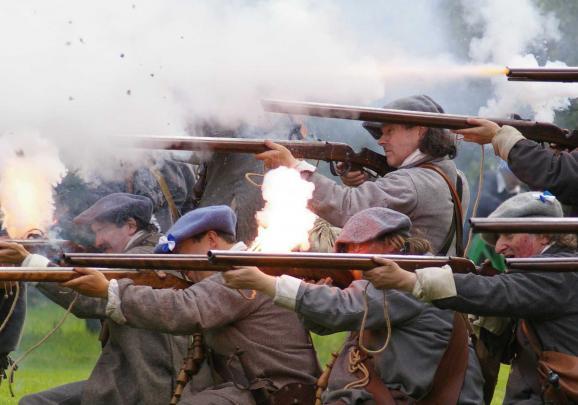 Step back to the time of Oliver Cromwell at Aberdour Castle
 
Come to Aberdour Castle, possibly the oldest standing masonry castle in Scotland,  on Saturday 8th and Sunday 9th September 2012 and step back in time to the year 1651 when Oliver Cromwell's invading army had taken much of southern Scotland.
Cromwell decided to take the risk of crossing the Forth and attacking through Fife, but was blocked from moving north by the Scots army at Stirling.
Gillian Urquhart, Historic Scotland's Events Manager said:  "Come along and meet one of the Scottish regiments as they wait for the English army.
"Experience an authentic military camp and see the soldiers in action firing their muskets and cannons. This not only makes a great day out for all the family, but brings history to life."
The castle also boasts a delightful walled garden and terraces with a beehive-shaped dovecot.
 
The event takes place from 12:00 to 4:00 pm and is included in the price of admission.
Adult £5:00, Concession: £4:00, Child £3:00.
Admission free to Historic Scotland members.
  Historic Scotland is an executive agency of the Scottish Government charged with ensuring that our historic environment provides a strong foundation for a successful future for Scotland. The agency is fully accountable to Scottish Ministers and through them to the Scottish Parliament. For more information visit www.historic-scotland.gov.uk
All information contained herein provided by Historic Scotland