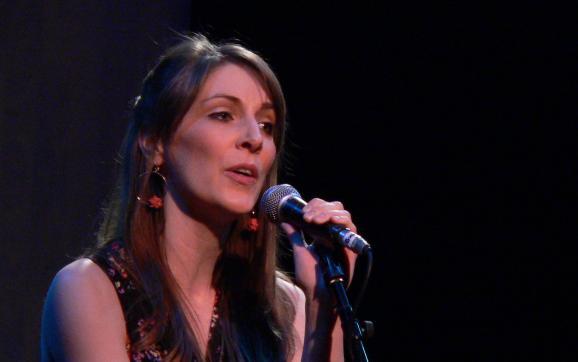 Emily Smith has long been drawn to the landscapes and history of rural Dumfriesshire in southwestern Scotland. She was raised there, and so was Robert Burns. Smith's travels with music take her across the world. Her home ground, though,  remains a strong source of inspiration.
"Dumfries and Galloway is often a forgotten part of Scotland and through my material, whether traditional or my own songs, I try to portray the beauty and diversity of where I come from," Smith says. "I love being able to sing a song and picture the exact setting of where the event took place, or to sing some of Robert Burns' material and know that he travelled the same roads and admired the same landscapes as I do today."
Smith, who holds a degree in Scottish music from the Royal Scottish Academy of Music and Drama in Glasgow, sings and writes in both English and Scots, and has won awards for her work in both languages. She also plays accordion and piano. She has become equally well known for her own songs as for her singing of traditional pieces, but it took her a while to get into songwriting. It was traditional song that helped her take that path.  "When I first started out,  I would write songs with a story you might find recurring in traditional songs. I'd write my own version, or I'd take the traditional lyrics and write new melodies, which I still do quite a lot. As the years are passing by, though, the subjects in my songs have a bit more contemporary feel to them," Smith says. In her albums and concerts, you'll hear a mix of original, traditional, and contemporary material, and also a set of tunes now and again.
You may want to listen to these (and other) albums from Emily Smith
Traveller's Joy
Too Long Away
with Jamie McClennan
Adoon Winding Nith: songs of Robert Burns
you may also hear Emily Smith's voice and songs as part of
The Darwin Song Project