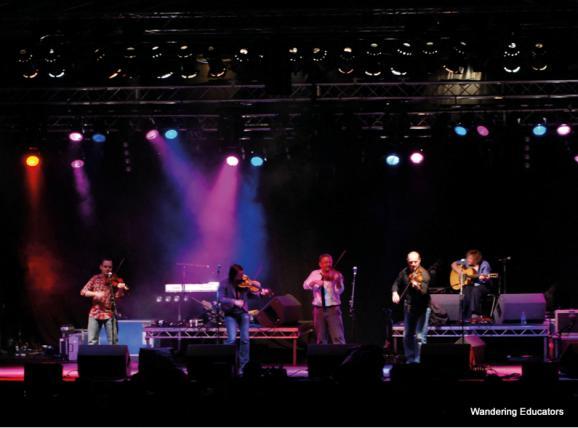 From Thurso to Inverness to the Isle of Skye, all across the Highlands of Scotland, the Blas Festival brings a celebration of Gaelic music and tradition. In 2012, it is coming up from  7 through 15 September.
There will be tributes to the late Gaelic singer Calum Kennedy, who took the music of the Highlands to many countries across the world in the 1980s, and a closing night marked by a commission composed by top Gaelic musician Margaret Stewart, called A' Bhanais Ghàidhealach – The Highland Wedding. 
In between, the Highland's own Blazin' Fiddles will light up the autumn nights with their powerful energy, as will the award-winning Battlefield Band. Scots singer and songwriter Emily Smith brings traditional Scots song and her own original pieces, too. Julie Fowlis and Muireann Nic Amhlaoibh, with Ross Martin and Eamonn Doorley, explore connections between Scottish Gaelic and Irish song with their concert Dual.  Maeve MacKinnon explores another sort of connection as she presents her project The Exile, joined by Senegalese singer Samba Sene, the Inverness Gaelic choir, and Maeve's own band.
To learn more: http://www.blas-festival.com
Feature photo courtesy and copyright Blazin' Fiddles