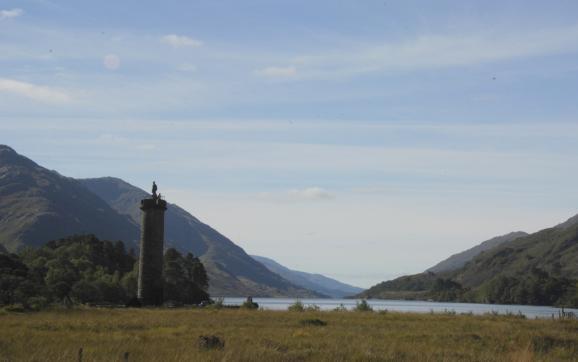 I assume if you're here on Journey to Scotland, you're probably a fan of the new Starz series, Outlander. Based on the book series by Diana Gabaldon, it's got the internet abuzz with joy. We've all got favorite places in Scotland (mine are here, here, here, and here) - and, of course, just about anywhere in the Highlands. But Outlander might change favorites for a lot of people - the scenery is just so extraordinary.
We've shared some Outlander goodness this week, including:
Outlander and the Skye Boat Song
Outlander showcase for Scotland's Heritage
Luckily for us, Visit Scotland has created a MAP (!!!) of all the Outlander locations.
What can you find on this map?
The home of Clan Mackenzie
Culloden
Glenfinnan
The Palace at Holyrood
Castles (including Urquhart Castle, on Loch Ness)
Edinburgh
Beauly Priory
Glen Affric
and more...
Standing Stone, Clava Cairns
And what else can you find on the site?
An Outlander Itinerary
Researching your Scottish roots
What it was like to live in 18th century Scotland
Whisky
Kilts
and a WHOLE lot of inspiration!
Lorna Ewan, Head of Visitor Experience, Content and Learning at Historic Scotland, notes: "The Outlander books feature a number of iconic landmarks in Scotland, while many of the fictional locations were inspired by real places. Craigh na Dun, a key location in the books, shares similarities with a number of prehistoric places including the atmospheric Bronze Age cemetery Clava Cairns, near Inverness. Picturesque Urquhart Castle on the banks of Loch Ness is also name-checked in the books, and is a must-see for Outlander fans.
"Outlander paints a vivid picture of many locations in Scotland and I am delighted that some of our most outstanding sites have provided inspiration for a story which has captured the imaginations of readers around the world. Furthermore, to date the TV adaptation of the books includes scenes filmed at two of our sites: Blackness Castle, which was used for scenes depicting Fort William, and Doune Castle which stood in for the fictional Castle Leoch."
Learn more at:
http://www.visitscotland.com/en-us/about/arts-culture/outlander/
Discover Scotland's Outlander Locations
Luckily for us, Visit Scotland has created a MAP (!!!) of all the Outlander locations.
All photos courtesy and copyright Jessie Voigts