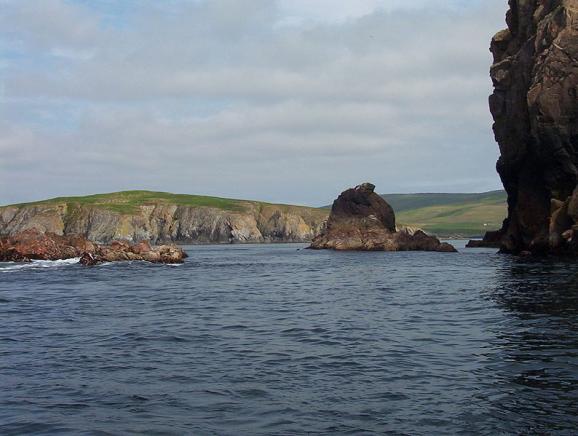 Aly Bain comes from Shetland. In was in this far northern reach of Scotland, a place of warm community and windswept landscape which is as close to Norway as to mainland Scotland that he was first drawn to the way the fiddle looked, and then to its sound, especially as played by neighbor Tom Anderson. Anderson was a fiddler in the clear and unique style of Shetland, and a moving force, too, in promoting respect for its distinct musical traditions and making the case for music tuition in the schools. Aly Bain would take his own gifts in music on to bring the name and knowledge of Shetland to a wider world stage, and to become, in the process, one of the most respected players in Scotland's and the world's folk music scene.
Bain's clarity of tone and passionate, creative playing opened doors for him as he headed to mainland Scotland in his twenties. He became a founding member of the long running group Boys of the Lough, and later he began collaborating with composer, accordionist, and keyboard player Phil Cunningham. They have often recorded together and maintain a full touring schedule as well. Ace musicianship from both men fuel their shows, which are topped off by the dry wit the two friends share with their audiences, at times at each other's expense.
Aly Bain offers depth and clarity and creativity in his music, and a sound that holds background in the long melodic line as well as the lively dance rhythms of Shetland music . With this, he is an artist who thinks deeply about what he does, what it means and how it connects people. His interest and gifts for sharing these aspects of his work have led him to present television shows and to become co-musical director with American musician Jerry Douglas of the respected Transatlantic Sessions television and live concert series.
Bain has created solo recordings and founded his own record label, and has brought the music of the far north of Scotland into a range of collaborative projects. In addition to his work with the Boys of the Lough and Phil Cunningham, he has recorded with Swedish multi-instrumentalist Ale Moller, exploring Nordic connections in their traditions, and also with Norwegian composer Henning Sommero and the Scottish Ensemble. Other artists Bain has worked with include fellow fiddlers Jay Ungar, Mark O'Connor, Michael Doucet, and Mairéad Ní Mhaonaigh, as well as singers Mary Black, Karan Casey, and Eddi Reader.
Following on a well received hour of television on BBC Scotland in which Bain and top classical violinist Nicola Benedetti compared their musical experiences and ideas, Benedetti, who is also a Scot, invited Bain to join her as she created an album connecting classical music based on Scottish folk music with tunes from the folk tradition and contemporary folk pieces. Released in the summer of 2014, Homecoming: A Scottish Fantasy has, among other things, had the unexpected result of appearing in the top twenty of the UK pop charts -- and at this writing it is still climbing.
You may wish to see these (and other) albums:
solo: The Best of Aly Bain: Volume One: A Fiddler's Tale
Transatlantic Sessions 6 (with Jerry Douglas and other artists)
Aly Bain appears on all the Transatlantic Sessions recordings, as well as on the dvds of the project which have been released across the years.
with Boys of the Lough: The Day Dawn
with Phil Cunningham: Five and Twenty
Nicola Benedetti: Homecoming: A Scottish Fantasy featuring Aly Bain, Julie Fowlis, Duncan Chisholm, the BBC Scottish Symphony Orchestra, and others
***
Kerry Dexter is an editor at Journey to Scotland, where you may often find her writing about places, events, and people connected to music, history, and the arts.
Find Kerry's work also in Wandering Educators, National Geographic Traveler, Ireland and the Americas, Perceptive Travel, and other places online and in print, as well as at her site Music Road.
Feature photo: Colsay from Cloki Stack View from the sea near Cloki Stack, looking towards the south side of Colsay. Wikimedia Commons: Robbie