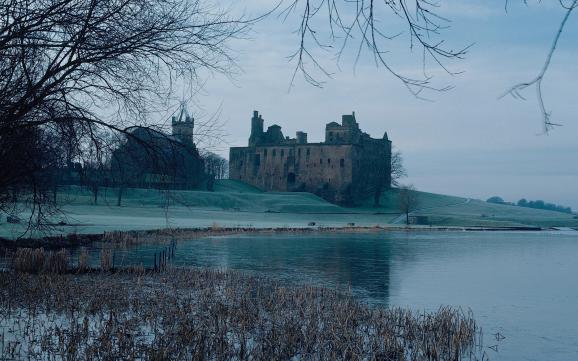 Birthplace to Mary Queen of Scots and once a seat of the Royal Stewart dynasty, Linlithgow Palace will open its gates after hours in the countdown to All Hallows Eve in a series of 'Fright Night' events.
As Halloween approaches and darkness falls the public will have the chance to  experience a series of spook-tacular events taking place on the 24th, 25th and 31st October as well as 1st November.
Those who are brave enough to enter the ruined palace by night will have an evening filled with spine-chilling tales from the palace's centuries of history, as well as stories from Scotland's past, from the outbreak of the deadly black plague to the infamous witch trials.
Meanwhile, visitors will also encounter characters from the palace's darker side, brought back to life by costumed performers.
The unique Halloween themed evenings will provide those who dare with a real insight into the darker goings on that the palace has witnessed over the centuries.
Head of Visitor Experience at Historic Scotland, Lorna Ewan, said: "Fright Night will take our visitors on a tour with a twist this Halloween, offering a unique opportunity to explore the darker side of Linlithgow Palace's history by night. Complete with costumed performers and tales from its past it's not to be missed by those wanting a Halloween experience to remember."
Due to the popularity of these tours, availability only remains for the 9pm Fright Night tours on the 24th October and 1st November. In order to secure a place on these tours, pre-booking is highly recommended. Tickets are priced at £10 and available to purchase online, please visit www.historic-scotland.gov.uk/events. A 10% discount for Historic Scotland members is available.
Please note that Fright Night events are not recommended for young children.
Historic Scotland is an executive agency of the Scottish Government charged with safeguarding the nation's historic environment. The agency is fully accountable to Scottish Ministers and through them to the Scottish Parliament.
Photo Crown Copyright Historic Scotland.