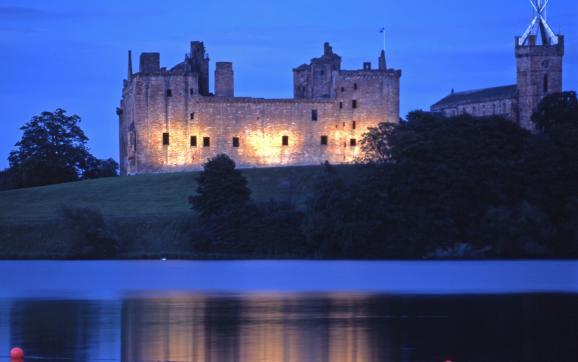 Linlithgow Palace will host a series of 'Fright Nights' around Hallowe'en, where visitors can explore the iconic palace after dark
With Hallowe'en approaching, Linlithgow Palace is offering visitors the unique opportunity to see the historic site after dark. On 25 and 26 October and 1 and 2 November, the palace will host a series of 'Fright Nights' where visitors can meet some of the less savoury characters who once walked its halls.
As night falls, groups of visitors will be given a guided tour of the palace and will have the opportunity to witness some of the more gruesome events in Scotland's past, from the outbreak of the plague to witch trials, all brought to life by costumed performers.
Not recommended for children – or indeed for the faint-hearted – this event is a great way to see the palace from a new perspective, explore the darker side of its history and celebrate Hallowe'en.
Lorna Ewan, Head of Visitor Experience at Historic Scotland said: "This is a great opportunity to explore Linlithgow Palace after dark and learn more about some of the gruesome events in its history. With costumed performers, dark rooms and quite a few surprises planned, Fright Night is sure to live up to its name."
Fright Night will take place at 7:30pm, 8:30pm and 9:30pm on 25 and 26 October and 1 and 2 November. Tickets must be booked in advance and cost £10 with a ten per cent discount for Historic Scotland members. Visit www.historic-scotland.gov.uk/events to purchase tickets.
All information contained herein provided by Historic Scotland - thank you!