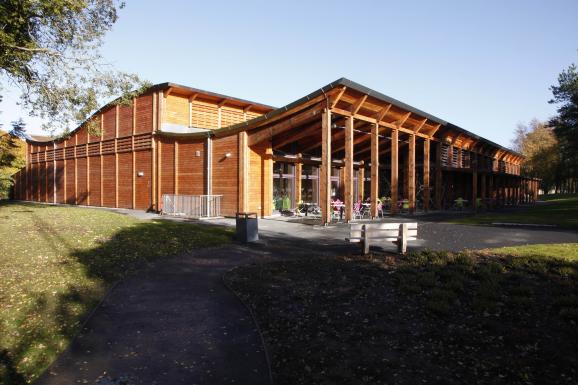 Two Scottish acts are preparing for this year's Upside Doon music festival by playing a surprise gig on the roof of the Robert Burns Birthplace Museum.
Talented singer-songwriter Colin Hunter and acclaimed six-piece Have Mercy Las Vegas take to the roof in spectacular fashion on Tuesday 6th June at 4pm and 7pm respectively.
Colin Hunter
Have Mercy Las Vegas​
These extraordinary performances will give the public a preview of what to expect at the Upside Doon festival, which takes place at the Museum on Saturday 24th June.
Events Manager, Claire Grant said: "This is the first ever roof-top performance at the Burns Museum, so it's incredibly exciting. We're very proud to organise this great festival, and to showcase some of Scotland's best musicians."
Have Mercy Las Vegas
Tickets for the festival can be purchased at: https://nts.cloudvenue.co.uk/upsidedoon
Upside Doon
Saturday 24th June 2017
Robert Burns Birthplace Museum – Gardens
Tickets: £17 (adult), £14 (child), £55 (family)
Music with a Scots accent! Upside Doon returns for its second year with a fantastic line up of Scottish talent, including Mull Historical Society, BMX Bandits, Have Mercy Las Vegas, Colin Hunter, C Macleod, and The Stumblers.
Robert Burns Birthplace Museum is owned by the National Trust for Scotland
Want to Learn More about Robert Burns?
National Trust for Scotland
The National Trust for Scotland is the charity that celebrates and protects Scotland's heritage. It relies on the support of its members and donors to carry out its important work of caring for the natural and built heritage of Scotland for everyone to enjoy.
You can join the National Trust for Scotland for as little as £7.50 per month for a family. To become a member, visit http://www.nts.org.uk/Join/Benefits/.
All photos courtesy and copyright NTS