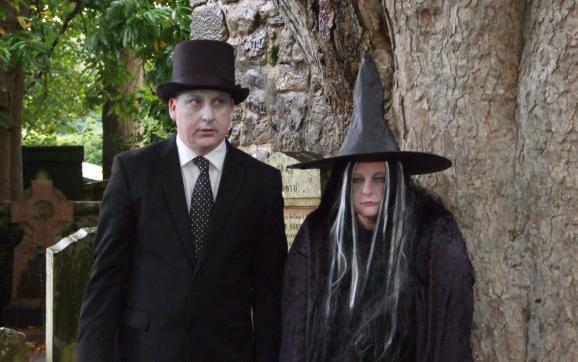 This October, the National Trust for Scotland is organising events to send shivers down your spine at historic buildings known to be the home of ghosts and terrifying legends.
What better way to be scared silly this Halloween than to 'haunt' one of our properties; witches, ghouls and ghosts are all welcome!
If your nerves are made of steel, then a visit to the Holm of Halloween may test them. Holmwood house in Glasgow is transformed into a haunted house on 25 and 26 October, with the 'Halloween biker gang' making an appearance throughout the evening. All ages are welcome, but be sure to dress the part or you might come to a gruesome end!
Four resident ghosts infamously use the Robert Burns Birthplace Museum as their haunting ground. A visit to Alloway on 30 and 31 October may present the opportunity to catch a terrifying glimpse of one of the spirits. With a sold out event last year, there is another manifestation of the 'Ghostly guide' tour around Alloway, through which you can wand the streets and even visit the haunted Auld Kirk. Go on, we dare you!
Castle Fraser, near Aberdeen, plays host to devilishly good fun this Halloween with face painting, games and crafts. But there may also be a few tricks as well as treats. On 25 and 26 October the Rush on a Brush event welcomes those looking to have a frightfully good time.
Two separate Halloween trails will be held at Newhailes, Musselburgh. The first of the chilling adventures takes place on 25 and 26 October with the promise of a prize for all who return safely. Fancy dress teamed featuring wellies is encouraged for this spooky trail. The second trail, on 31 October and 1 November, will offer frightening tales of curses, witches and death; providing a rather different, sinister perspective on this historic house.
Adult tours will be held at Falkland Palace on 24 and 25 October. This event is not for the faint of heart though, with tours taking place in the dark, meandering through the Palace whilst regaled with tales of its spooky history.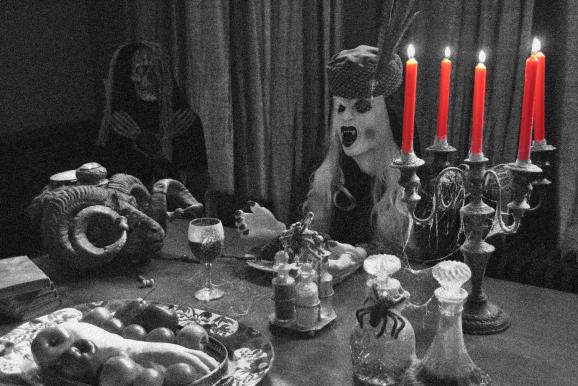 For the detectives among us, this year the team at Hill of Tarvit needs some help solving a gruesome murder as visitors face a bloody crime scene. This is your chance to become an Edwardian detective for the day, armed with the essential tools for the job, including a magnifying glass. The true detectives will solve the clues and interrogate the suspects, all without becoming fazed by the ghoulish figures that may obstruct their progress. Detectives are encouraged to dress the part, either in Edwardian costume or like a certain Mr. Holmes. Come along on 1 November.
For more information about any of the mentioned events or for the full Halloween programme please visit: http://www.nts.org.uk/Events/Theme/Halloween-fun/.
Other National Trust for Scotland properties holding Halloween events this year include Culross Palace, Glencoe Visitor Centre, Culzean Castle & Country Park, Kellie Castle, and David Livingstone Centre, and more.
The National Trust for Scotland is one of Scotland's leading conservation charities, which relies on the financial support of its members and donors to fund its important work of caring for the natural and cultural heritage of Scotland for everyone to enjoy.
All information and photos contained herein courtesy and copyright the National Trust for Scotland.