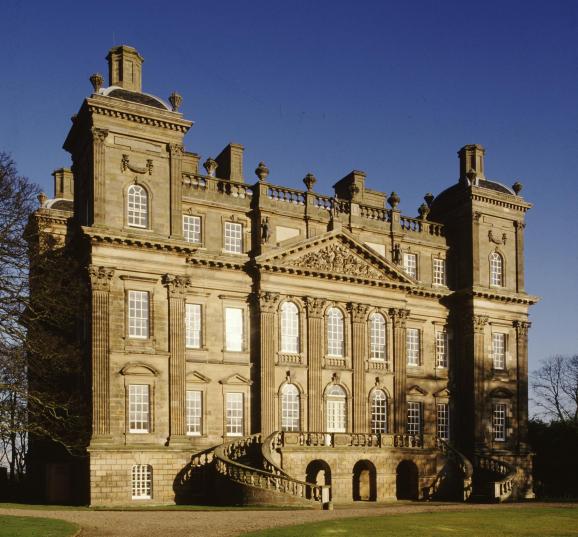 The UK's only outdoor operatic touring company Illyria is to return to the stunning grounds of Duff House following a hugely successful performance last year.
"HMS Pinafore", by Gilbert and Sullivan, will be staged at this magnificent setting on Thursday, August 23rd, when the comic opera will be performed by a reduced cast on a nautical set.
Cheerfully mocking the British class system and patriotism, the opera spins a tangled love story from the setting of the warship, HMS Pinafore. The captain's daughter, besotted by a young man her father believes is below her rank, fights her father's wishes for a marriage to the First Lord of the Admiralty. The tale explores whether or not true love, in such trying circumstances, can succeed.
Although Gilbert and Sullivan wrote the operas with up to eight principals, a large chorus and moderate orchestra in mind, Illyria tours with a cast of seven actor-singers and one musical director on piano. Despite this, the works are performed in their entirety and not a single word is cut, nor a note left unsung.
Historic Scotland Duff House General Manager Rachel Kennedy said: "Illyria's entertaining and accomplished performance of 'The Pirates of Penzance' was such a hit with our audience last year that we immediately booked a return visit."
Tickets for "HMS Pinafore" are available on the door on the evening, or in advance from the Illyria website (www.illyria.uk.com) or Duff House on 01261 813003. Adult tickets cost £14, child/ student/ OAP £11, and family tickets for two adults and two children £40. Doors open at 5.45pm, with the show starting at 6.30pm and finishing at 8.45pm.
 
Guests are advised to bring their own seating – folding chairs or rugs, for example, as no seating is provided at the venue, and to dress appropriately for the weather, as this is an outdoor event.
 Historic Scotland is an executive agency of the Scottish Government charged with ensuring that our historic environment provides a strong foundation for a successful future for Scotland. The agency is fully accountable to Scottish Ministers and through them to the Scottish Parliament. For more information visit historic-scotland.gov.uk
 
The image of Duff House is Crown Copyright Historic Scotland.
All information courtesy and copyright Historic Scotland