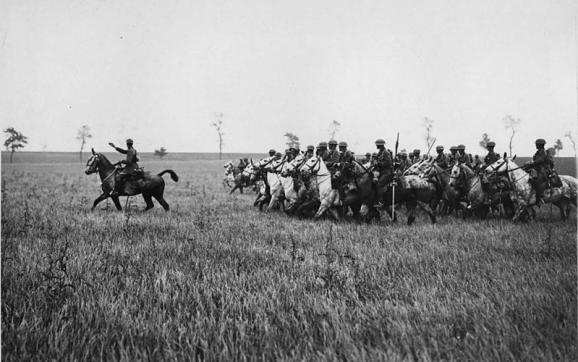 A recent article at Edinburgh City Libraries on Classical music and the First World War brought to light how composers were also part of the war. The library notes,
"Composers on the home front wrote music to mourn, commemorate and to raise spirits. Later, composers returning from the front after the war channelled their experiences of trauma and loss into their compositions.
Some of the most memorable pieces were inspired by a response to war. Just a selection:
Ralph Vaughan Williams – Pastoral Symphony (1922) – this elegiac piece represents Vaughan Williams' personal response to the horrors of war and the scenes he witnessed.
Edward Elgar – Carillon (1914) and The Spirit of England (1915-1917) – Elgar held strong views about the idea of war: both these pieces were inspired by World War One.
Ivor Gurney – Gurney served with the 2/5th Battalion Gloucestershire Regiment. He wrote over 300 songs, several of which including `Severn Meadows', `By a Bierside' and `In Flanders' are known to have been written while he was serving in the trenches.
Benjamin Britten – War Requiem (1961) – Written for the re-consecration of Coventry Cathedral following war damage in World War Two, this piece represents Britten's cry of fury at the futility of war and expresses his pacifist beliefs."
To read the full article, please see:
http://talesofonecity.wordpress.com/2014/09/05/classical-music-and-the-first-world-war/
Or click here to view the curated collection of classical music and the first World War:
http://capitadiscovery.co.uk/edinburgh/lists/370a698a-6d04-525f-8d47-4e9255041932
Feature photo: Royal Scots Greys (2nd Dragoons) training in France during the First World War, circa 1916. Photo Wikimedia Commons: National Library of Scotland