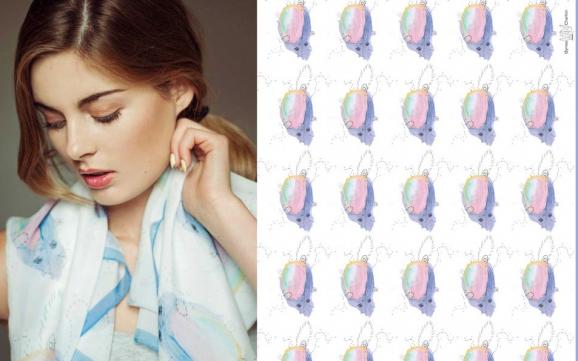 I recently found, via KILTR, the most beautiful scarves. Made in Scotland (naturally), and whimsical - perfect! I got in touch with the designer, Aymee Charlton, to find out her backstory and share her beautiful work (more than scarves!). Here's what she had to say...
I am born and bred in Aberdeen. I've always had a passion for Art and Design from a young age. I studied Art Design at Gray's School of Art and graduated in 2012 with a BA(hons) Fashion Design. Since then been doing a Graduate Residency at Gray's, working with the Lecturers and Students, and also creating my own new collections in my allocated studio space at Gray's. I like to take inspiration from my surroundings, and my most recent work is inspired by Aberdeen and the architecture within it. Although I specialise in fashion design, I like to dabble in some textile processes, such as printing fabrics.
I create womenswear pieces that are comfortable, yet feminine. I like to add cute little details to my work, as I think what you wear should be fun and an enjoyable experience!
Learn more:
http://www.aymeecharlton.bigcartel.com/
https://www.facebook.com/aymeecharlton
All photos courtesy and copyright Aymee Charlton