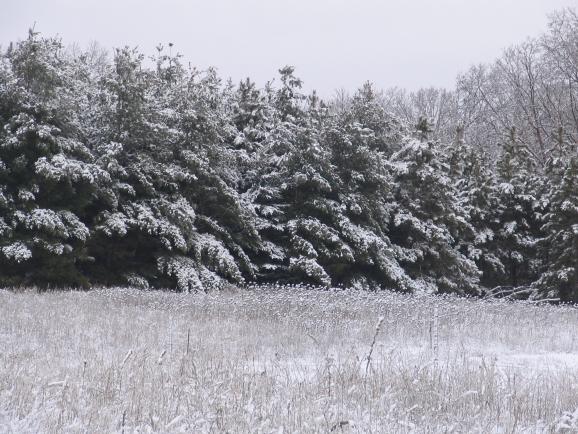 At first thought, winter might seem an unlikely season to hold a music festival. On second thought, though, what better time for gathering indoors and sharing song, tune, and story? If you love the music of Scotland and its connection with other music, Celtic and beyond, here are three winter festivals to explore. A side note: sometimes events are broadcast online, so consider looking for those possibilities if you will not be attending these festivals in person.
Irish flute player Shannon Heaton and Scottish style fiddler Laura Cortese were out for a walk one day, and as they passed by a well-known Irish music venue near Boston, the subject came up: the music they each played had a lot in common and yet, in the Boston and New England music scene, there was rarely a time or place where musicians from the different Celtic traditions played together. "We thought, what if we had a big party?" Heaton recalls. "Then, what if we had a big weekend? What if we had -- a festival?" The Boston Celtic Music Festival hits year thirteen as it takes place in venues around Harvard Square on the 8th and 9th of January 2016. It's still artist run and artist led, there are New England based musicians from the traditions of Ireland, Scotland, Cape Breton, and other Celtic regions on the bill each year, and there are often surprising, creative, at times whimsical and downright funny collaborations, too. 
It takes place in the dead of winter because that's when the area's top musicians, many of whom tour internationally, are home from the road. It is family friendly, with kids of all ages being welcome at all events and special workshops of interest to younger children and their parents taking place on Saturday morning. That's after Friday night's opening concert, traditionally held at historic Club Passim and this year, featuring among others Shannon Heaton's 'chamber trad' project of music for flutes, strings, and voice called After the Morning, and the music of Lindsay Straw, who draws from the traditions of Scotland, Ireland, and Northern Ireland in her work. After the concert there's the Boston Urban Ceilidh -- a dance -- with many Scottish tunes sure to be played. In addition to the kid friendly activities on Saturday, there will be three stages of workshops and mini concerts with music and dance for participating and for listening. On Saturday night it is the BCMFest Nightcap finale at First Church, led by the innovative quartet Alba's Edge, who weave Scottish and Cape Breton tunes with jazz and other influences. They will perform their own music and collaborate with a range of special guests.
Traveling from the heart of Harvard Square to the heart of Dublin City -- wait a minute, you may be thinking, Ireland? Indeed, the Temple Bar Trad Fest, which takes place from the 27th through the 31st of January 2016 in venues across Temple Bar in Dublin, has many Irish musicians on its schedule, but there are always performers from Scotland as well. This time around you may want to look out especially for Karen Matheson, as she joins other top level musicians including Muireann Nic Amhlaoibh, Pauline Scanlon, Gerry O'Connor, and Dónal O'Connor, in a concert honoring the late singer and songwriter Eithne Ni Uallachain. Heidi Talbot, originally from Kildare but resident for some years in Scotland, will give a solo concert. Dougie Maclean from Perthshire, known across the world for his songwriting, will take part in the events, and top  Scottish Gaelic language singer Julie Fowlis will give a solo concert also.
In Glasgow at Celtic Connections, there will be artists on hand from places as far from each other in geography and as musically diverse from each other's traditions as Mongolia and Newfoundland. Celtic Connections is in many ways a festival which respects connection to the heart of one's tradition, wherever that tradition might be found. As the festival unfolds through eighteen days from the 14th through the 31st of January 2016, across venues from historic buildings to theaters to pubs to concert halls, the music of Scotland will be very present too. There will be cutting edge innovation with traditional roots, and straight up trad played in the heart of a 21st century city by 21st century musicians. There are more than three hundred events on the schedule, yet the festival maintains the sort of warm welcome which often gets lost as festivals grow in size. 
The opening concert will bring together a range of well known Scottish talent as the evening offers a tribute to the Traditional Music and Song Association of Scotland, which has helped keep the threads of folk tradition going strong over the years. Other Scotland flavored highlights include, but are by no means limited to, singer Karen Matheson of Capercaillie celebrating the recent release of her solo album Urram with a concert at City Halls; the four fiddle women of RANT, who bring traditions from the Black Isle, Shetland, and the Highlands to their work; the rising Edinburgh based group Dallahan, who blend Scottish, Irish, Hungarian and gypsy jazz elements in their music. Kris Drever, known as a member of the innovative group Lau as well as for his solo work, brings songs from his forthcoming album to the festival; Aon Teanga:Un Çhengey finds musicians from Scottish Gaelic, Irish, and Manx languages in collaboration; well loved singer Eddi Reader will take the stage at the Royal Concert Hall on Burns Night; and Aly Bain, top fiddle player and longtime co-director of the well loved Transatlantic Sessions, will celebrate his birthday with a concert with musical friends. All that is just a taste of what's in store.
Kerry Dexter is one of the editors at Journey to Scotland. You may also find her work, mainly about music, the arts, history, and travel, in National Geographic Traveler, Wandering Educators, Perceptive Travel, and other places online and in print, as well as at her own site Music Road.