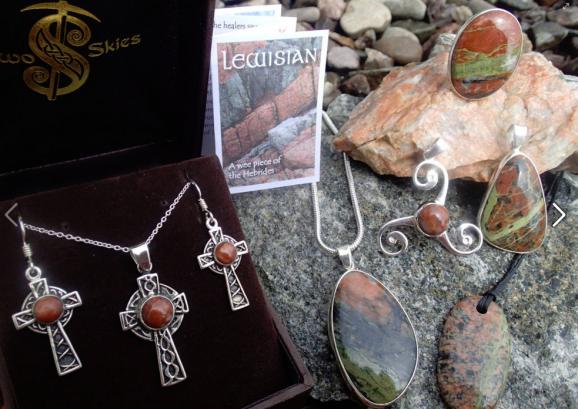 Do you market Scotland-made goods in your business, or would you like to? If so, or if you are curious about the possibilities of dong so, then Scotland's Trade Fair and Scotland's Specialty Food Show, coming up on the 24th through the 26th of January, is the place for you to be. Won't make it to Glasgow in January, you say? Read on anyway: the show's organizers offer other ways for you to connect with small businesses and producers of Scotland with whom you might form good partnerships.
The trade fair and food show take place in one of the large exhibition halls of the SECC, the Scottish Exhibition and Convention Centre, which is located near the banks of the River Clyde in the southwest part of the Glasgow. This is a trade fair -- the business people there are looking to connect with other businesses. You do have to be a business person to attend, or as I am, a member of the press, and if asked you do need to have proof of your status such as a business card, business checkbook, letter of introduction, or the like. 
There is a wide range of business categories represented, from candles to bronze sculpture, to cute pictures of hieland coos on towels to fine art prints of Scotland's landscapes to classic tweed clothing for men and women, from ice cream to spices, from chocolate to haggis. The fair is well organized and dense with information. Most business representatives are welcoming and quite willing to talk with you and tell you about their products and their stories (and encourage you to see, touch, feel, and taste too) whether they come from Glasgow itself, the Borders, the Western Isles, or up north in Shetland. 
Some businesses return each year; for some it is a one off or occasional thing. In both the food and the general categories, there are sections called launch galleries, in which the fair organizers highlight emerging businesses they think are especially worth notice. 
Last year, several of the businesses I had the chance to learn about included:
Jannette Murray Handknits, based In Fife. Since 1972, Ms. Murray has developed what was a one woman hobby into thriving business in which talented craftspeople make knitwear of Aran and Iceland design in their own homes 
Celina Rupp Jewelry: Ms Rupp, based in Orkney, designs and creates handcrafted jewelry of silver and gold in designs inspired by Orkney's landscapes
Belltrees Forge in Ayrshire, where blacksmith Jonathan Eadie creates award winning designs for items both practical and artistic
Ma Robert's Taste of Tanzania, brain child of a Tanzanian wife and a Scottish husband, with which they bring unique spices and tastes of her homeland to northern lands in a range of sauces
Lesley Williamson, photographer from Glasgow, who is creating a line of landscape photography drawing the beauty she sees in the land and sky, and another line with wry images and sayings drawing on Scottish humor
McKelvie Candle Company, a family run business based in Fife which features a line of candles scented to evoke the flowers of Scotland, another to recall the scents of traditional Scottish sweets, and a line inspired by the words of Scotland's poets.
Those are just a few of the intriguing businesses you might encounter. If you will not be making it to Glasgow in January, though, there's more to explore. For one thing, the organizers of these shows do one in the autumn as well; for another the websites of the shows are filled with information about the businesses which exhibit, contacts for offline connections, and links to websites. If you've interest in making quality goods from Scotland's small business people part of your business, then Scotland's Trade Fair and Scotland's Speciality Food Show have a wealth of resources for you to explore.
Kerry Dexter is one of the editors at Journey to Scotland. You may also find her work, mainly about music, the arts, history, and travel, in National Geographic Traveler, Wandering Educators, Perceptive Travel, and other places online and in print, as well as at her own site Music Road.
All photos courtesy and copyright Scotland's Trade Fairs